Gift Bags Filter
Liquid error (product-sticky-add-to-cart line 11): Could not find asset snippets/price-per-unit.liquid
Coffee Supreme
Gift Bags Filter
A coffee for every occasion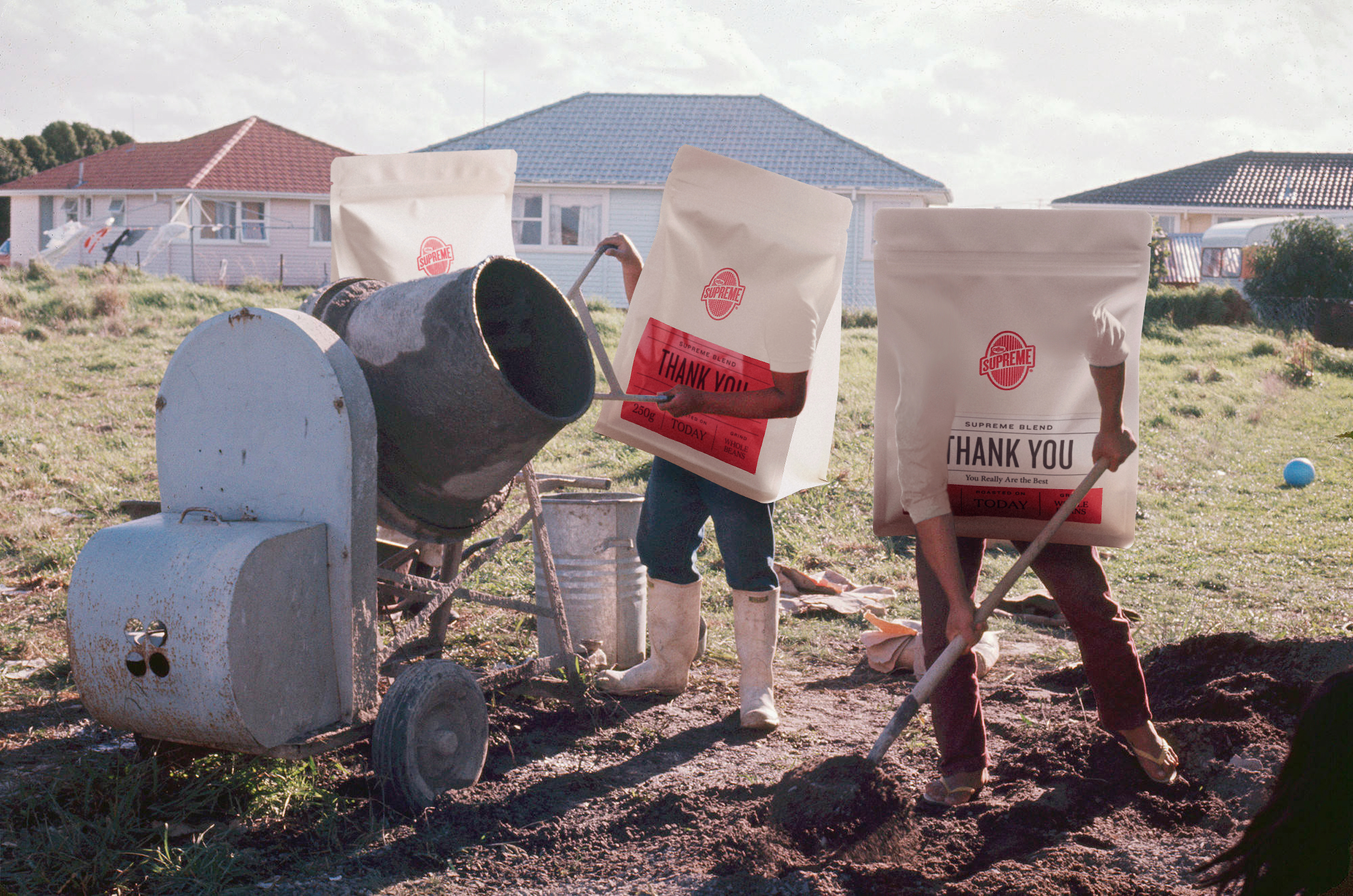 Suitable For
Aeropress, Cone Filter, Chemex, Filter Machine, Plunger
About this Coffee
We know, buying gifts can be a chore, and sometimes chocolates or wine feels too uninspired. So now, we've made it nice and easy for you to gift a bag of coffee for every occasion.

Whether it's your second cousin's birthday or your uncle's fifth wedding, we've got you. Maybe you've got a mate going through a rough patch and you just want to send them a little something to help smooth the way. And, as our parents have always told us, a thank you goes a long way.

Pick between a 250g of our Supreme Blend or Ethiopia Guji, then pair it with your chosen label. There are four occasions to choose from: Happy Birthday, Congrats, Hang In There, and Thank You.
Tasting Notes
Floral, Chocolate, Apple Blossom
Baking Spice & Red Currant
Want to send a gift subscription?
If you'd like to send the gift of fresh coffee to a friend or family, our gift subscriptions are perfect.
Get Started
Change Password
Enter your email address below. We'll send you an email to reset your password.