Gift Bags Filter
Liquid error (snippets/product-sticky-add-to-cart line 11): Could not find asset snippets/price-per-unit.liquid
Coffee Supreme
Gift Bags Filter
A coffee for every occasion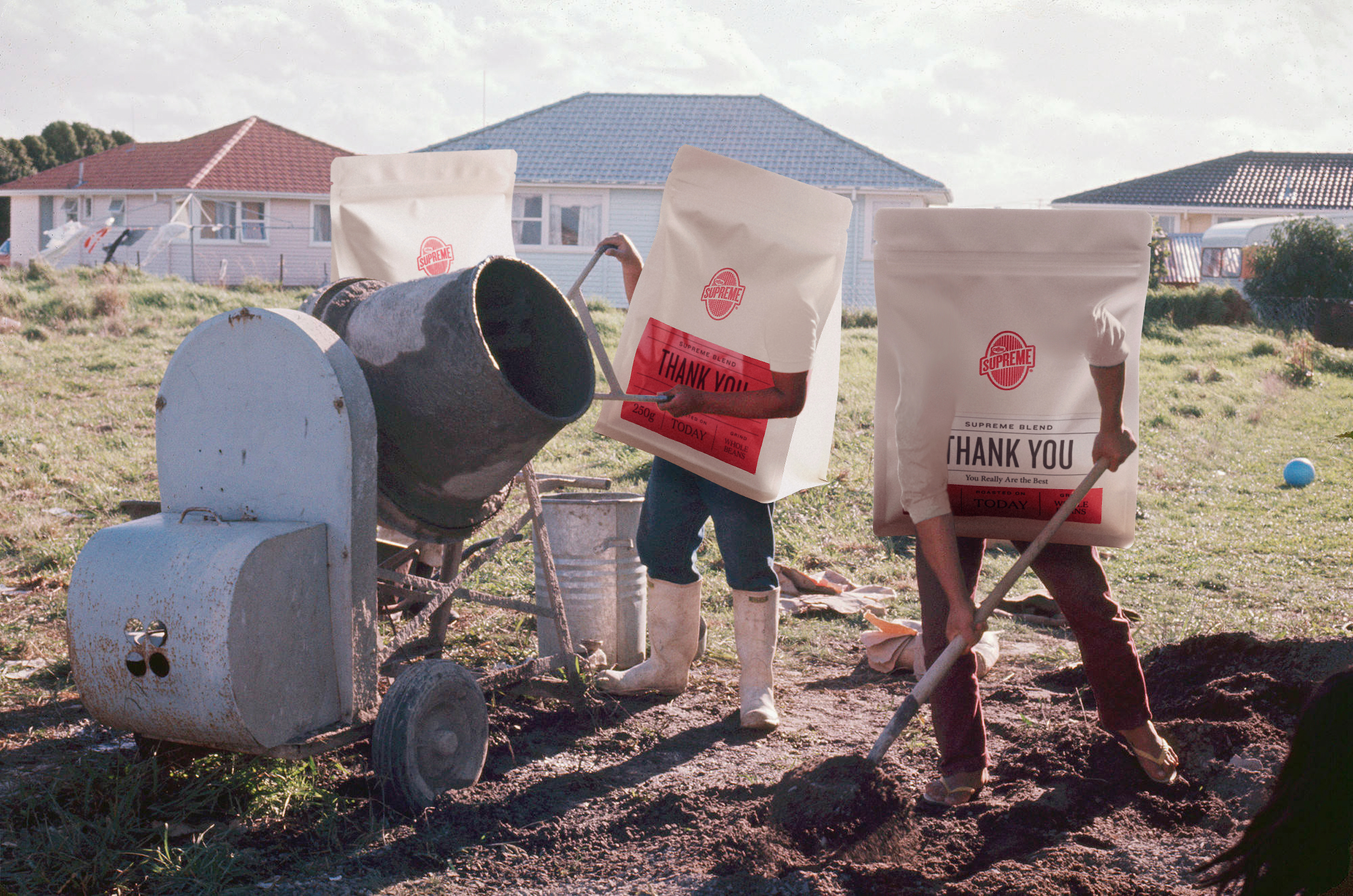 Suitable For
Aeropress, Cone Filter, Chemex, Filter Machine, Plunger
About this Coffee
We know, buying gifts can be a chore, and sometimes chocolates or wine feels too uninspired. So now, we've made it nice and easy for you to gift a bag of coffee for every occasion.

Whether it's your second cousin's birthday or your uncle's fifth wedding, we've got you. Maybe you've got a mate going through a rough patch and you just want to send them a little something to help smooth the way. And, as our parents have always told us, a thank you goes a long way.

Pick between a 250g of our Supreme Blend or Ethiopia Guji, then pair it with your chosen label. There are four occasions to choose from: Happy Birthday, Congrats, Hang In There, and Thank You.
Tasting Notes
Floral, Chocolate, Apple Blossom
Baking Spice & Red Currant
Community Support
We are delighted to partner with the Mental Health Foundation of New Zealand to support the good work they do, fundraise and encourage conversations about mental health.
By choosing Supreme you're choosing to support the Mental Health Foundation. Every cup counts.

Change Password
Enter your email address below. We'll send you an email to reset your password.